New York Days / L.A Night is an unreleased demo sang by one of Rihanna's writers, Priscilla Renea. This song was intended for Rihanna and the re-release of Loud that never came to be. The song was first found on Rihanna's BMI page, before leaking in full in August 2011.
New York Days / L.A Nights
New York Days / L.A Nights
Genre
Pop
Released
2011 (Leaked)
Album
Loud (Reject)
Recorded
N/A
Length
3:23
Language
English
Label
N/A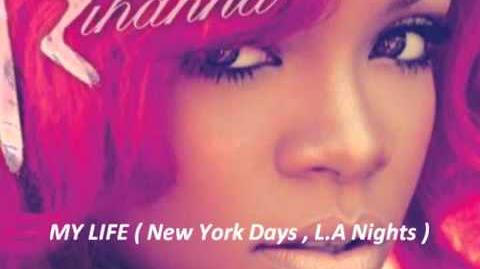 Ad blocker interference detected!
Wikia is a free-to-use site that makes money from advertising. We have a modified experience for viewers using ad blockers

Wikia is not accessible if you've made further modifications. Remove the custom ad blocker rule(s) and the page will load as expected.