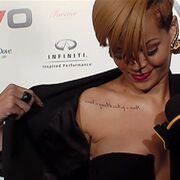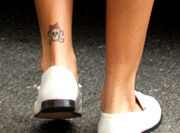 i just found out that Rihanna has 14! 14 tattoos.Wow i had no clue and i hate some of them. i hate the handgun one it looks weird. and i wonder did she get the prayer they misspelled wrong corrected . I would be really upset if that was me and then the tribal one confuses me. so does the fact that she has shh on her finger. i like the star tattoes she has. those are star a licous. the arabic phrase is kk. But my fav is the LOVE one her finger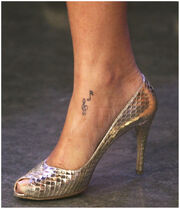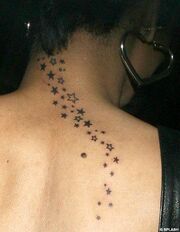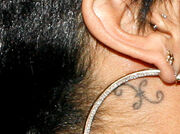 s.
Ad blocker interference detected!
Wikia is a free-to-use site that makes money from advertising. We have a modified experience for viewers using ad blockers

Wikia is not accessible if you've made further modifications. Remove the custom ad blocker rule(s) and the page will load as expected.